2nd Mate Preparatory Courses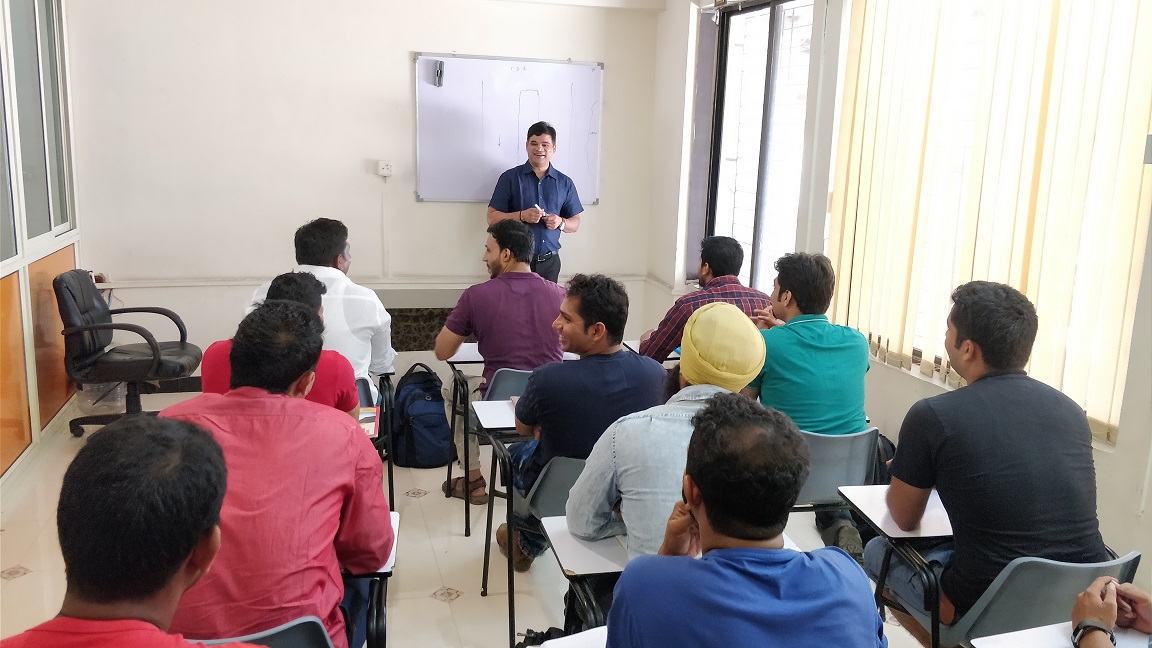 Course Description :
The 2nd Mate preparatory Course had been planted at CMG a good 8 years back.
This 2nd Mate Coaching was planned with a motive to train the junior ranked in such a manner that they not only clear their COC examinations but also gather enough knowledge at this institution so as to become worthy and competent officers on board. Our 2nd Mate Courses in Mumbai are also available as Online Sessions now supporting continuity in studies with better opportunities to learn in a home comfort and cost-effective environment. With this regard following are the course details:
Subjects Undertaken :
Written : Celestial Navigation , Terrestrial Navigation, Ship Stability,Cargo Work, Bridge Equipment and Nautical Watchkeeping and Meteorology.
Oral : Function 1,2 & 3.
Course Duration :
Written :  3 Months ( all Subjects ).
Oral : 45 Days ( all Functions ).
Course available for :
Any 2nd Mate COC preparation around the globe including Indian FG , NCV ,UK ,New Zealand , Australia, Sri Lanka and Singapore.
Learning Outcomes :
 Over 250 lectures and 400 hrs of content in full package!
Training Module includes testing your knowledge at various levels.
Sessions are started from basic lectures in each subjects guarding individual attention to candidates.
Professional Mentors at the institute keep track of the growth of candidates at all times.
Information packed practical training starting from basics to advanced application of knowledge learnt is an integral part of the sessions.
Best suitable for beginners to advanced level users and who learn faster when demonstrated.
Course content designed by considering the current and latest technologies and your performance on board through its application.
Theoretical and Practical assignments at the end of every session.
Different course material imparted at various times as per the requirement of the sessions.
Course Features
Lectures

63

Quizzes

0

Duration

3 hours/Day

Skill level

Operational

Language

English / Hindi

Students

1002

Certificate

No

Assessments

Yes
Nishant Govardhan

Best maritime institute in mumbai

Excellent and experienced faculty. Friendly environment in the classroom. Institute is fully equipped with furniture, library and essentials. You wont regret.. 5 stars from myside. All the best.

Sash

Absolutely Worth joining this Institute.

It is an absolutely worth joining this academy in order to clear to your 2nd mate exams. I must say each and evry penny of yours is worth by joining this academy. Each and evey doubts of mine are being clarified by the faculty and also must say that the faculty is having a good experience in this industry and also as far the subject knowledge is considered. One of the best Institute to join for those who requires assistance in order to clear their exams and orals.

Aakash

Perfect Platform For Average Students

I joined requesting Deepam Sir that I have a slow grasping power and hence will need time and especial attention to learn. His words of commitment and then following it up with dedication along with all the faculties to be honest stood up as a surprise to me. This Place is a gem for all the struggling Mariners I would say who are just wasting their time, energy, effort and money in giving repeated attempts at MMD exam centres. Better invest the money here and make yourself eligible to recover much more than you invest by becoming a competent officer in the quickest possible time. My best wishes to Deepam Sir and his competent team of faculties for an unparalleled and excellent future ahead.

Deepakk111

Deepak

Presently, i am taking 2nd mates class. Due to lockdown classes are conducting online. Really appreciate the efforts by our instructors who are doing work hard to teach us...as much as they can do..thanx to CMG. Hope will be stay connected in future.. Thanx

Pratiksawant

Pratik Sawant

This is the first time I have attended a class in this format and wondered how effective it would be. It was very effective and therefore I would definitely be interested in attending other classes in the same format. The instructor was very knowlegeable and provided a wealth of information about the current version, especially since the last version I used was several releases ago." I would highly recommend to join this institute . Thnak you CMG for gave my confidence back. Thank you very muchh